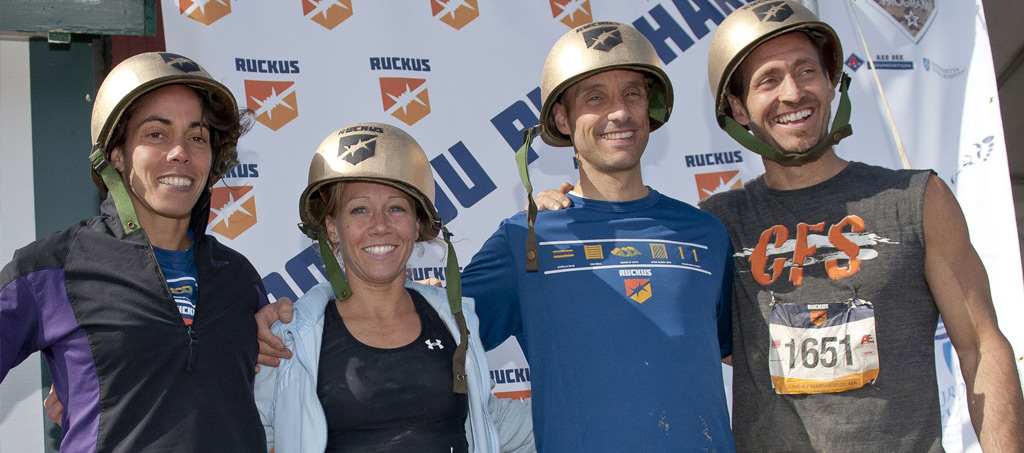 Join us for an obstacle race in Washington DC for what has been described as everything from "the ultimate family adventure," to "the #1 obstacle race under 10k." Experience an environment that is challenging, rewarding and fun. Come run Ruckus DC for yourself or enjoy our kids obstacle race! Our Mini Ruckus is an awesome way to get your kids involved in obstacle race fun.
Distance: 3.1 miles
Wave Times: 9:00AM, 10:00AM, 11:00AM
Water Stations: 3
Who is Ruckus for?
Ruckus events have something for anyone aged 2-72.
Our courses are designed for a wide range of participants and almost 100% of runners finish. Ruckus events are demanding enough for the elite, but achievable for all. It is all about having a unique, rewarding experience, that is as much fun as it is a challenge.
This event was created for those looking for an "Adult Playground" experience that they can't get anywhere else. There is no time limit and participants are encouraged to run the course at their own pace.
At the end of the day, the course is what the participant chooses to make it, and will provide an unforgettable experience.
The obstacles of Rukus
Mt. Ruckmore: 2.5 stories and 60,000 lbs of obstacle bliss. 7 obstacles tolled into one monster build, Mt. Ruckmore is the godfather of all obstacle courses worldwide. Enjoy your birds-eye view of the course and festivities before hitting the slide down to the finish line.
Barricade Boulevard: Bring it to the Barricades. This block of the course is loaded with barrier walls varying in height; climb over however they can.
Mt. Hay: Hay has to be imported from every farm in the state to construct this colossal climb. Get up and over Mt. Hay – bonus points for keeping straw in your hair.
Nose Bleed Nets: No obstacle course would be complete without real, authentic cargo nets. Climb these nets and bring the Ruckus attitude to an all-new altitude.
Awkward A-Frame: Climb up, across, and down our awesome A-Frame. If this awkward crawl doesn't slow you down, you must have done a Ruckus race before.
The Gr8 Walls of Ruckus: Getting over the 8-foot walls is no small task. Rope and pegs are available for assistance, and teamwork is always encouraged!
Mud Garden: You may have heard of a mud pit before, but that is not to be confused with the Mud Garden. Sprint or swim thru this lake of mud and smile for the cameras – this is a top photo opportunity for spectators and family alike.
Ranger Bars: Pick a lane and shimmy across, the Ranger Bars bring fun to an all-new level
Normandy Spikes: With your hands behind your head, high step over the field of spikes. Think Omaha Beach without the explosions.
Ab Drags: Get down and crawl thru a series of nets without getting stuck! This obstacle will test your stamina and agility, and will surely slow you down.
Lobster Traps: Crawl like a crustacean thru these traps. Agility is a must.
Tirefield: This field will tire you out! Make it thru fast enough and leave skidmark.
Down-n-Outs: Getting down is the easy part, climbing out of the Down-n-outs is the hard part! With the mud, humongous dirt walls, and necessary teamwork, these craters have it all!
Twisted Fences: Jump the fence and slide down the side. This obstacle is the perfect twist to your favorite obstacle course.
Donate Your Shoes Post-race!
Ruckus Sports is excited to partner with Barrel Aid to provide shoes to children and teens in need. Barrel Aid will collect your muddy shoes post-event, clean them and ship them to Mission-Haiti's schools in the mountains around Ti-Rivier, Haiti with all of the remaining shoes going to children and teens in need in the Dakota area. Barrel Aid supplies clean shoes, fresh water, food, schooling and hope for over 1,600 children in Southern Haiti where no other groups are serving and the need is extremely urgent.
Ruckus DC Team Challenge
Think your team has what it takes? Check out our new team challenges:
Biggest Teams: The three teams with the most members get to show off their team size with a 10′ x 10′ space at the event to set up their own tent or rent a tent from us.
Best Team Spirit: The three teams with the best spirit leading up to and on event day are recognized on-site and via social media in a big way. This includes cheers, costumes, performances, etc. Please send us your videos on Facebook and/or tag us on Instagram @RuckusSports
Most Inspirational: We honor the three teams with the most inspirational story. Share your story of why you are participating in Ruckus DC! Send us a message on Facebook and/or tag us on Instagram@RuckusSports
REGISTRATION POLICIES
Registration fees are non-refundable and non-transferable.
Fees listed above do not include the Active.com processing fee.
Price includes: Official Race T-shirt, course refreshments, Finishers swag and admission to the Event Expo.
Participants must be 14 years old or older to compete in the adult course. If you are under 18 you will need a guardian's consent to enter in the event. All ages are as of race day.
Mini Ruckus participants must be 2 years and older. The course is meant for children up to age 10, but 11-13 are welcome to participate. Mini Ruckus participants will each receive one free spectator pass.
Please visit our Registration page for more information on our registration policies.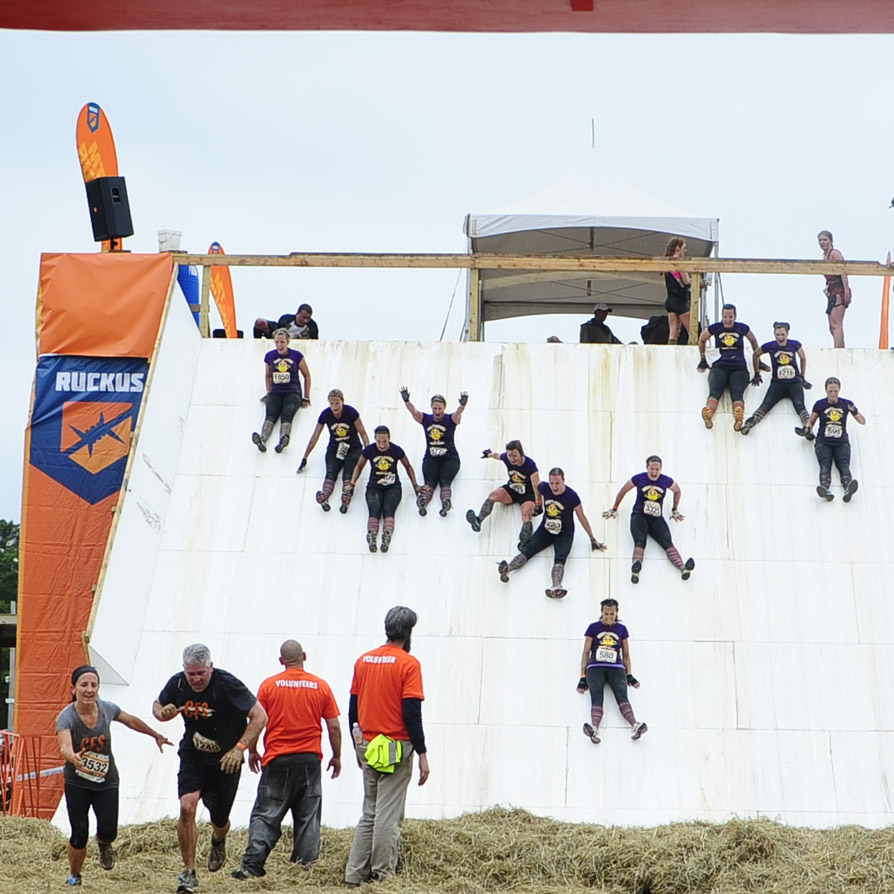 |||::
Washington County Fair
2151 N Main St, Washington, PA 15301
USA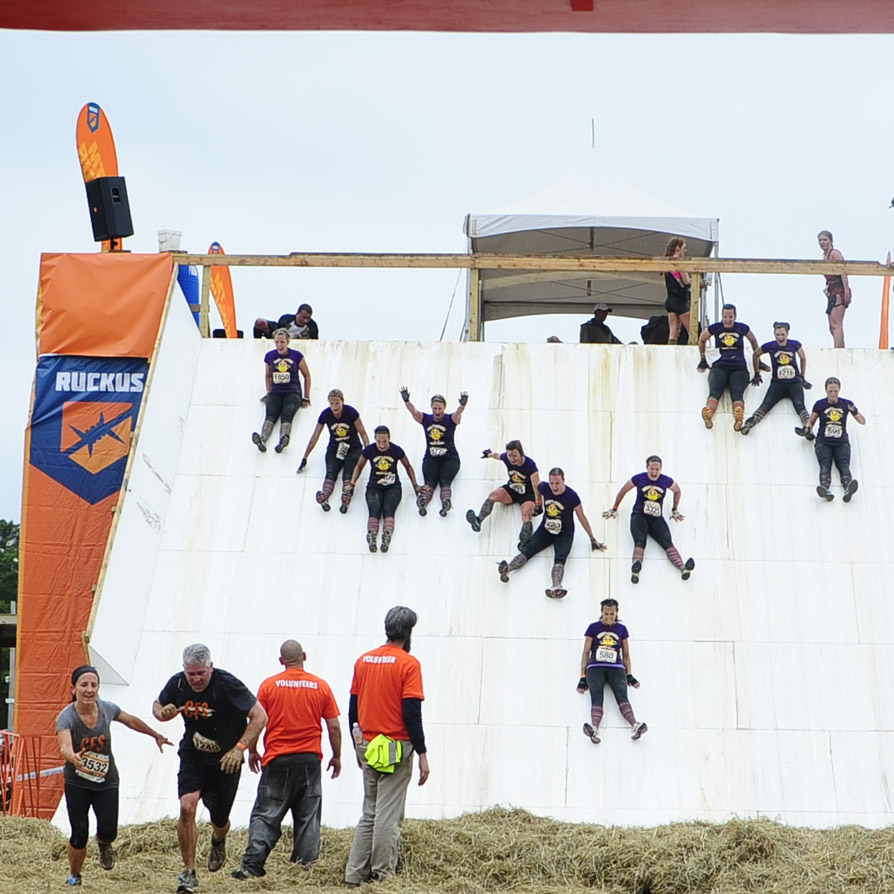 |||::
Washington County Fair
2151 N Main St, Washington, PA 15301
USA
0

Attending Event


Yes, I will attend

0

Maybe


Not sure I will attend

0

Not Attending


No, I will not attend