Events Link to for Calendarize it!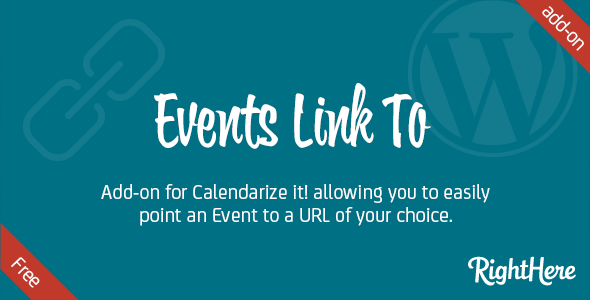 Point an Event in Calendarize it! to a URL of your choice. Lets you make an Event link to an external URL of your choice, instead of the default WordPress URL.
Enter your License Key in the Options Panel of Calendarize it! and get access to the Downloads section where you can download free add-ons and purchase premium add-ons.
The Item Purchase Code can be found in your License Certificate file. Go to Codecanyon and click on My Account at the top, then click the Downloads tab, and then click the Download button and choose the License Certificate link. You will find the code in the text file and it will look something like this:
Item Purchase Code: bek72585-d6a6-4724-c8c4-9d32f85734g3
When you have entered your license key click on Downloads in the menu and you will see the free add-ons and the premium paid add-ons.