Events Year View for Calendarize it!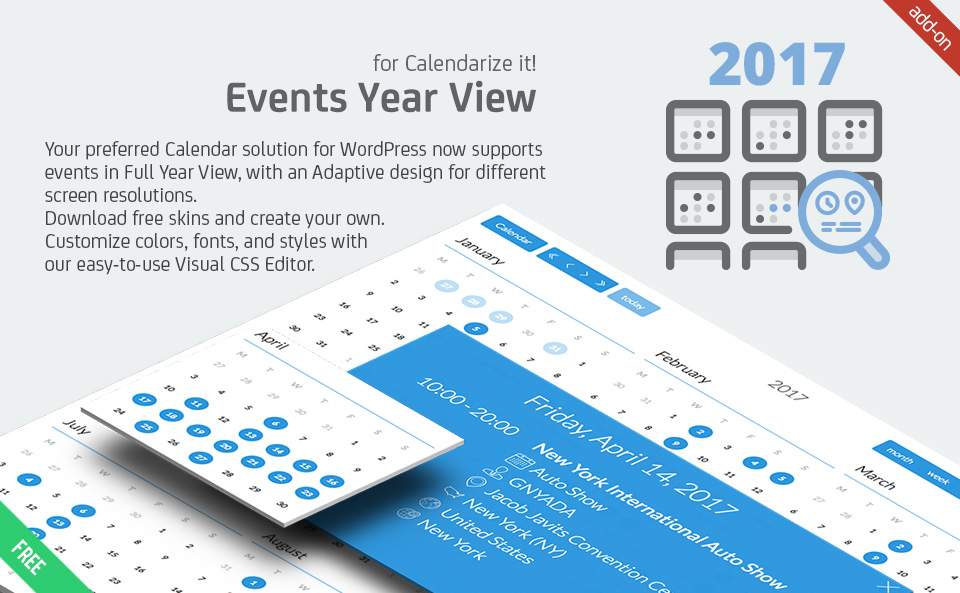 Over the years many of our customers have asked for a way to show events in a Year View. Until now this has not been possible. However, now the wait is finally over.
We are very pleased to announce the release of our newest add-on; Events Year View for Calendarize it!
Take a look at it in action.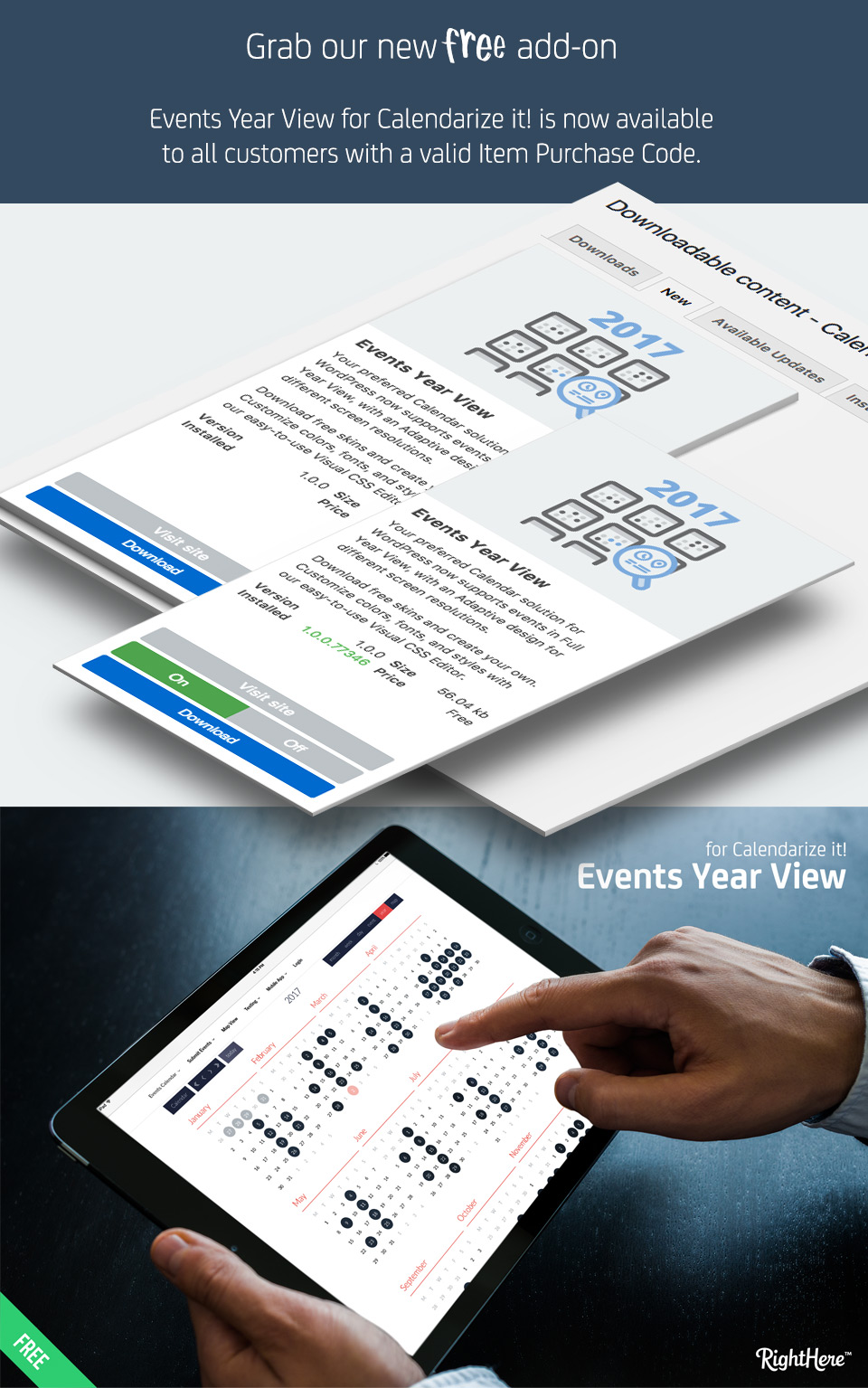 How to download Free Premium Add-ons
We regularly update our plugins for continuous improvement and bug fixes, and we sincerely appreciate your support for our plugins. We want to thank our loyal customers who keep supporting us.
We are happy to introduce Free Premium Add-ons to all customers with a valid License Certificate and Item Purchase Code.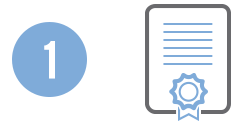 Personal License Certificate
Download your Personal License Certificate from Codecanyon.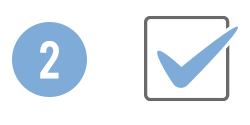 Item Purchase Code
Locate the Item Purchase Code and copy it into the License tab in the Options menu and validate it.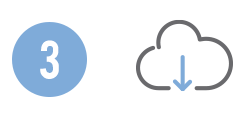 Downloads
Go to the Downloads menu in Calendarize it! and download our free add-ons.
Client satisfaction is our ultimate goal, and we strive for excellence on each and every project. If you are not happy with your purchase or there is something you can't figure out, do not hesitate to contact us through our Help Center.
Changelog
Version 1.0.6.96596 – March 12, 2020
New Feature: Allowing support for individual Event Color and Event Color by Taxonomy for days with a single event (days with multiple events will use the default event color).
New Feature: Allowing the click action to link directly to the Event Details Page for days with a single event (days with multiple events will still follow the set click action).
Version 1.0.5.82689 – January 9, 2018
Bug Fixed: Priority issue with Year View button (label) when using Easy Translation Manager and WPML for translation.
Version 1.0.4.81977 – November 1, 2017
Bug Fixed: When choosing to link to Event List view retrieval of the date was failing (gotodate attribute)
Update: Added new Spanish .po and .mo file for translation support
Update: Changed default $addon variable to "true"
Version 1.0.3.80175 – June 2, 2017
Update: Alignment of events (breakpoints) overlay
Version 1.0.2.80163 – May 29, 2017
Bug Fixed: If a day has multiple events only one is showing
Version 1.0.1.78719 – April 18, 2017
Bug Fixed: Missing "s" in hook name
Update: Language path for .po files (translation
Version 1.0.0.77695 – March 17, 2016