Calendar showing only Events with specific Tag (requires add-on)
Calendarize It! makes it possible for you to display a calendar showing only events from a specific Taxonomy.
The Shortcode below will insert the Calendar and only display events from the Post Tag "spartan-race". You will need to use the Capabilities and Taxonomies add-on and then enable the Tags ( Taxonomy:post_tag) to show in Events.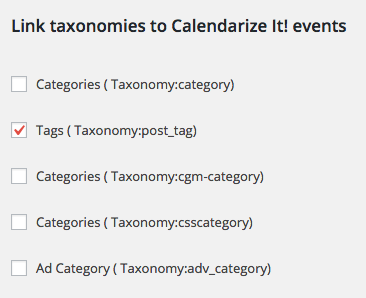 We have also added a "gotodate" parameter as the events we want to show is not in the current month.
[calendarizeit taxonomy="post_tag" terms="spartan-race" gotodate="2021-09-01"]